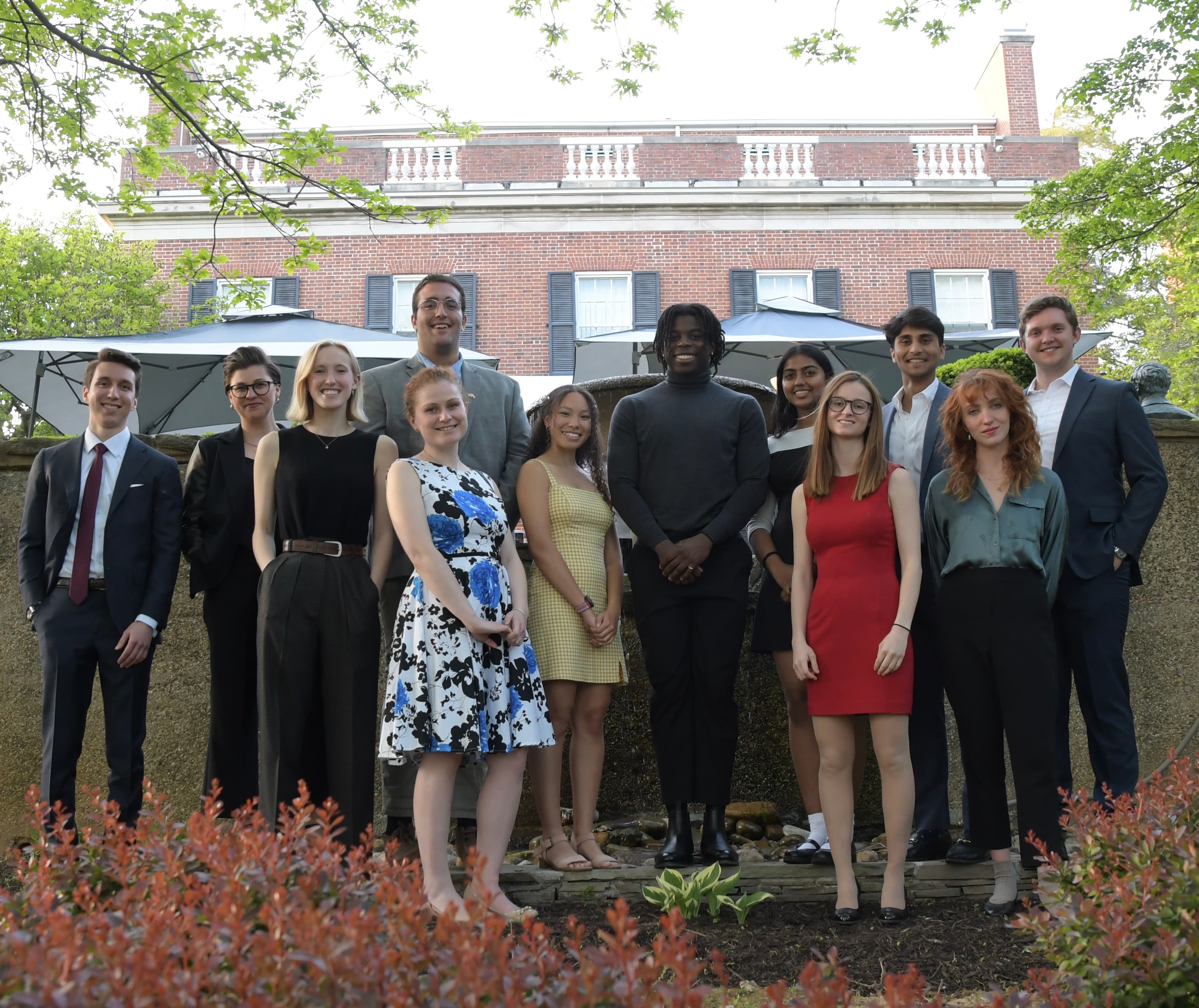 On Saturday, the outgoing class of Mitchell Scholars arrived in Washington D.C., for an orientation program held at the Dupont Circle Hotel, followed by a reception at the residence of Ireland's Ambassador to the US. 
Orla Keane, Ireland's Deputy Chief of Mission, welcomed guests in the garden of the residence on what was a lovely evening.  About 80 guests attended including alums of the program, Capitol Hill staffers, US-Ireland Alliance board members, and friends of the program. 
Trina Vargo, founder and president of the Alliance and the scholarship program, thanked Orla and the Embassy for their hospitality and noted that Ireland's Department of Further and Higher Education has long been supporting the program. Trina also thanked Carolina Chavez who, until October, had served for five years as Director of the Scholarship program.  
New board members in attendance were Amy Seigenthaler, Managing Partner at Finn Partners in Nashville; Donna McPartland, a lawyer and an expert in privacy and cybersecurity; and Kesav Mohan, an investor and a Mitchell Scholar, Class of 2005.
While the program has gone from strength to strength, Trina spoke of the need to endow the program so that it may go on in perpetuity.   The Alliance has requested that the Biden Administration match the commitment of the Irish Government. In a recent letter, initiated by Congressman Bill Keating (D-MA), many members of Congress signaled their support for this initiative.