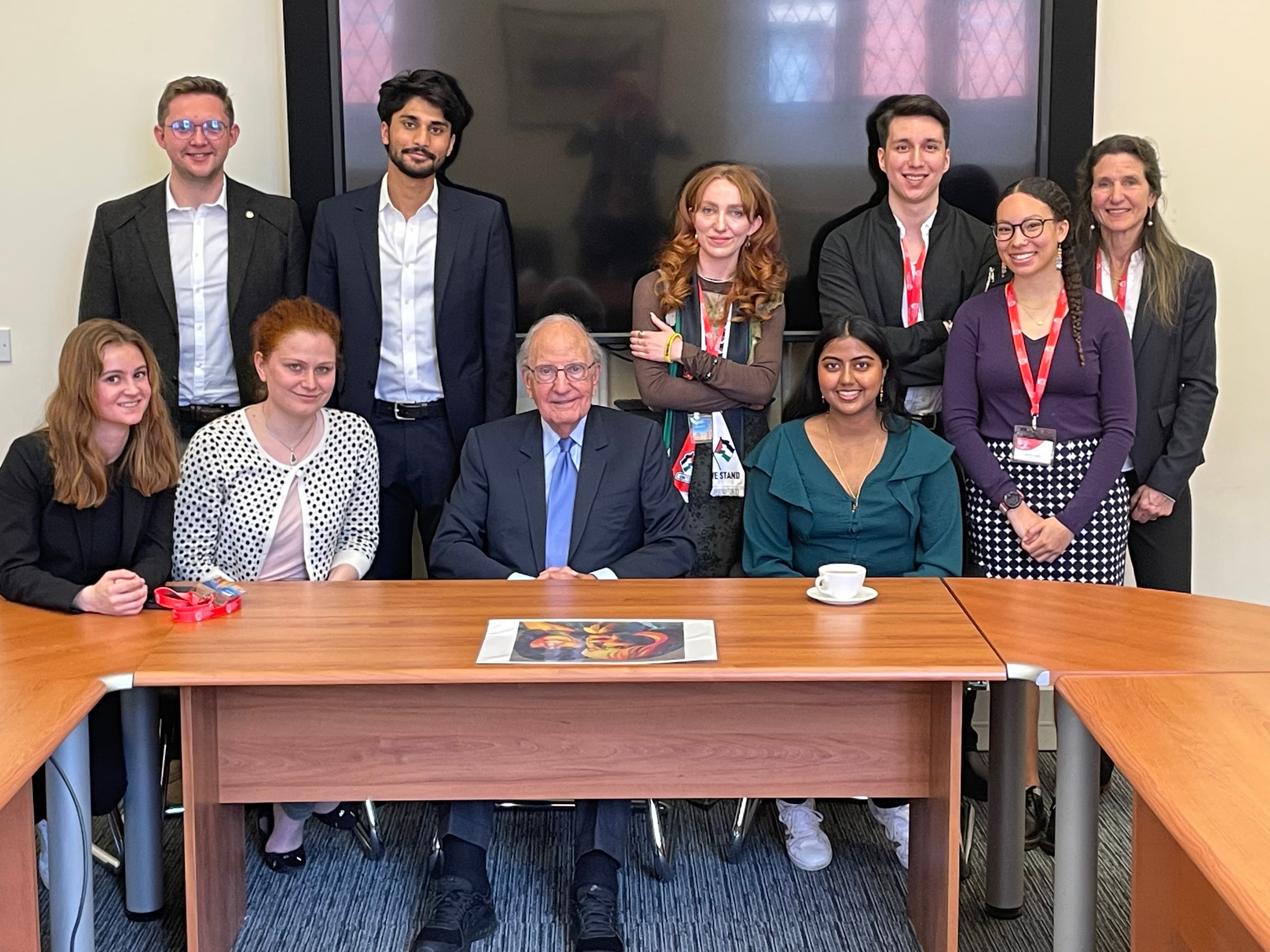 Every year, Mitchell Scholars visit Belfast. This year, that trip occurred to coincide with the 25th anniversary of the Good Friday Agreement. Accompanied by Mitchell Scholars' Director Serena Wilson, the class met with Senator Mitchell and Monica McWilliams. They saw the unveiling of the Mitchell bust at Queen's University Belfast and they attended the QUB conference.  
On Saturday, 15 April, the Scholars had lunch with Dom Bryant, QUB Professor of Political Anthropology. Dom then took the group on a murals tour through Belfast to provide some historical background and political insight into the Troubles. That evening, they took in Owen McCafferty's excellent and riveting play, "The Agreement" at the Lyric Theatre.  The play depicts the personalities and demands of each side in the negotiations.
Much of Sunday, was spent with garden designer Diarmuid Gavin. They visited Hazelbank Park in the Belfast suburbs, where Diarmuid is building the garden for the coronation of King Charles. Mitchells saw the finger-like pits that will contain the mechanics used to move the plants/trees up/down and around. Diarmuid went to several countries to purchase the topiary trees and other woodies. (If you follow him on Instagram, you'll be able to see the garden when complete.) He also took the group to the Clockwork Tower in the Antrim Castle Gardens, which is an electrical moving garden – unfortunately, the electricity was out when they were there. Next, the group headed to Giant's Causeway, as guests of the National Trust, and spent a couple of hours hiking in the area. That evening, Glenn Patterson, author, and Director of the Seamus Heaney Center at Queens joined the class for dinner.
The weekend was followed by attendance at the QUB conference and private meetings with Monica and Senator Mitchell.