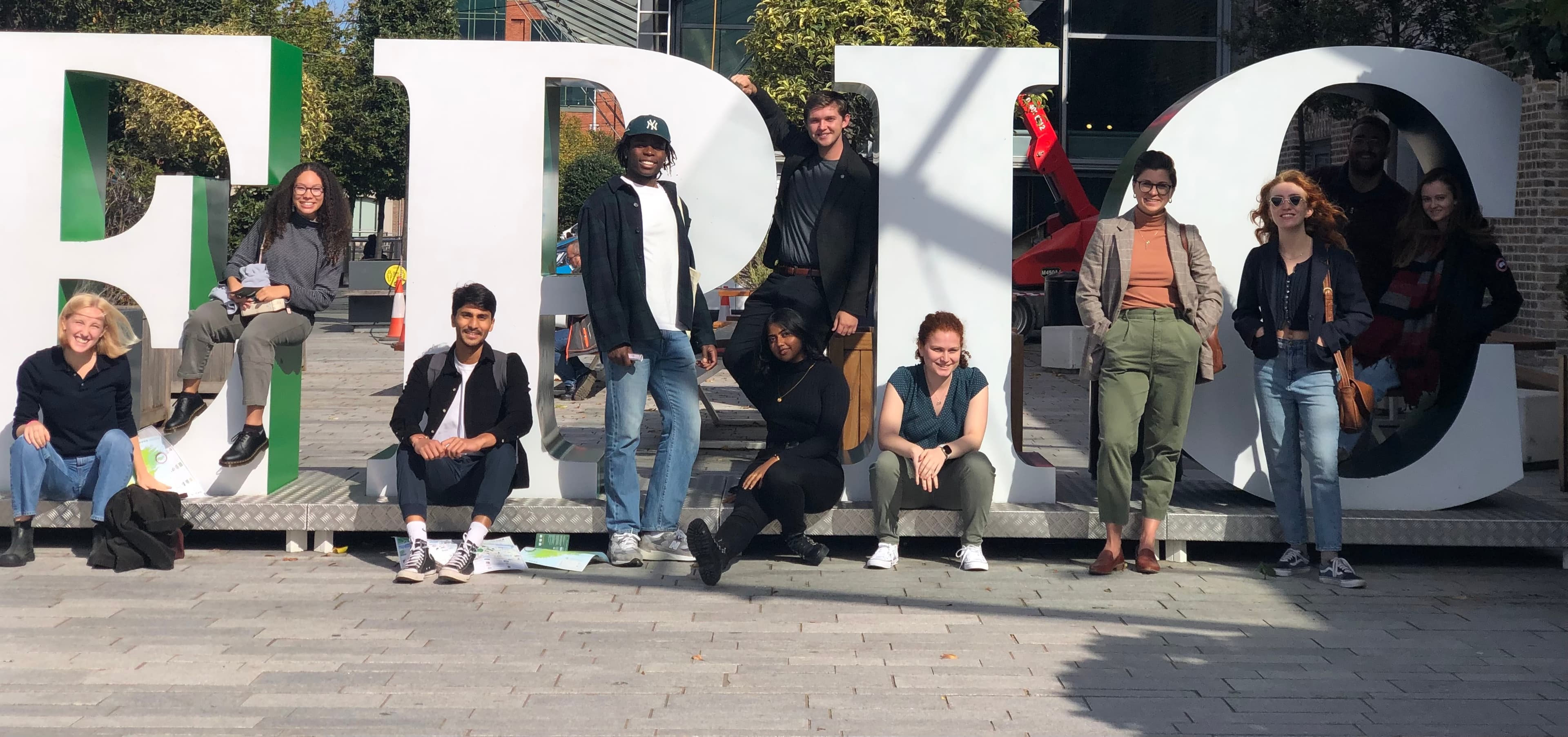 After two years of being unable, due to COVID, to hold a reception in Dublin for arriving Mitchell Scholars, we were happy to be able to return to the Royal Irish Academy to introduce the Class of 2023 Mitchell Scholars to many friends of the program.
At the reception, US-Ireland Alliance president, Trina Vargo, expressed appreciation for the support for the program coming from the Department of Further and Higher Education; Michael Hackman, owner of Ardmore, Troy, and the soon-to-be Greystones Studios; and Sam Dennigan, the Irish founder of the vegan food company, Strong Roots. 
Enterprise Ireland CEO, Leo Clancy, hosted a lunch for the Scholars. They were also guests of the EPIC Museum, where Patrick Greene gave them a tour. At the Museum of Literature Ireland (MoLi) the group saw an interesting exhibition about Peig Sayers. They visited Kilmainham Jail and attended a performance of Edna O'Brien's Joyce's Women at the Abbey Theatre. It was a special treat that the legendary writer was in the theater on the night. The class was also treated to dinner by Seán Mac Cárthaigh, former Director of Public Affairs & Communications at the Irish Arts Council. All these opportunities add to the unique experience of the Mitchell Scholarship program. 30 September 2022 is the deadline for the next application round.