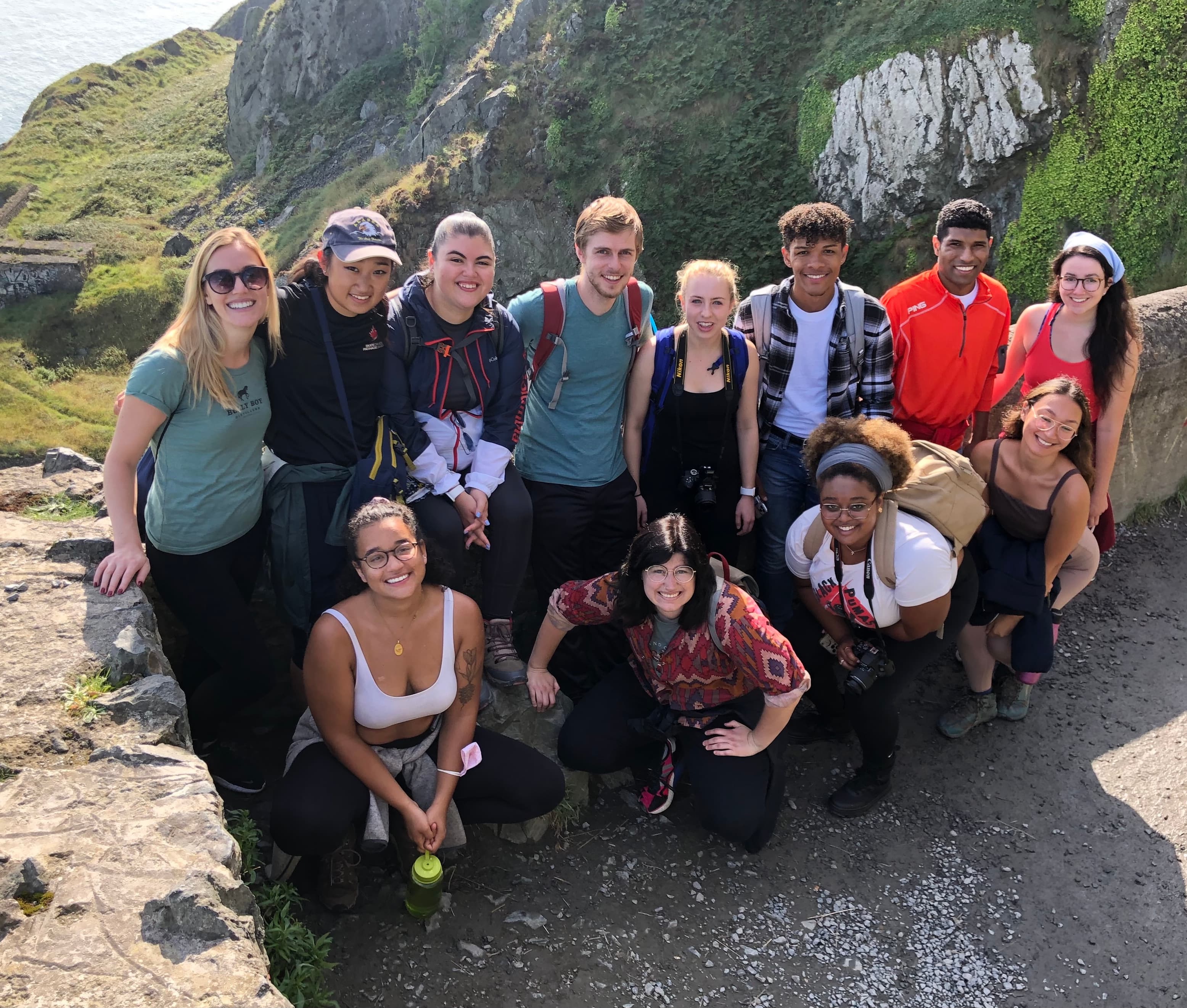 The Class of 2022 Mitchell Scholars have arrived on the island for one year of graduate study. Eight will be at Dublin-area universities, three in Belfast and one in Limerick. 
US-Ireland Alliance founder Trina Vargo met the Scholars for a few days of activities to kick off their year. Given the lingering concerns about COVID, we opted to postpone the annual reception until later in the year. 
The group began with a dinner at the WILDE Restaurant in the Dublin-based Westbury Hotel. They were joined by Bernie, John, and Rachel Gallagher, long-time supporters of the Alliance. The next day, the Scholars visited the Museum of Literature Ireland (MoLi) where, in addition to the James Joyce, they saw exhibitions on children's picture book author Chris Haughton and Nuala O'Faolain, author of Are You Somebody?. The group then had lunch at the museum's cafe. That was followed by a visit to EPIC as guests of the museum. The Irish Emigration Museum tells the stories of the global impact of Irish emigrants around the world. That evening, the Scholars enjoyed dinner at Hugo's Restaurant on Merrion Row. Saturday was spent outdoors with a walk along the Bray to Greystones cliff, followed by lunch at Avoca at Powerscourt Estate, where they remained for several hours to enjoy the gardens and the sunshine!
The plan this year is to get the group together again for Thanksgiving, a winter visit to Belfast, a trip to Glenstal Abbey, and an end-of-year trip somewhere on the island yet to be determined.